Navigation: Using Visual Build >

Main Screen
The main Visual Build screen contains a menu bar, several toolbars, an actions pane for inserting new steps, several step panes, a macros pane, a properties pane, an output pane, watches pane, and call stack pane, all of which can be customized in various ways. To get started, check out the samples included with Visual Build, and then add the steps, macros, and script that make up your project. You can easily debug the project step by step as you construct it.
Click on the different areas of the image below to see more details.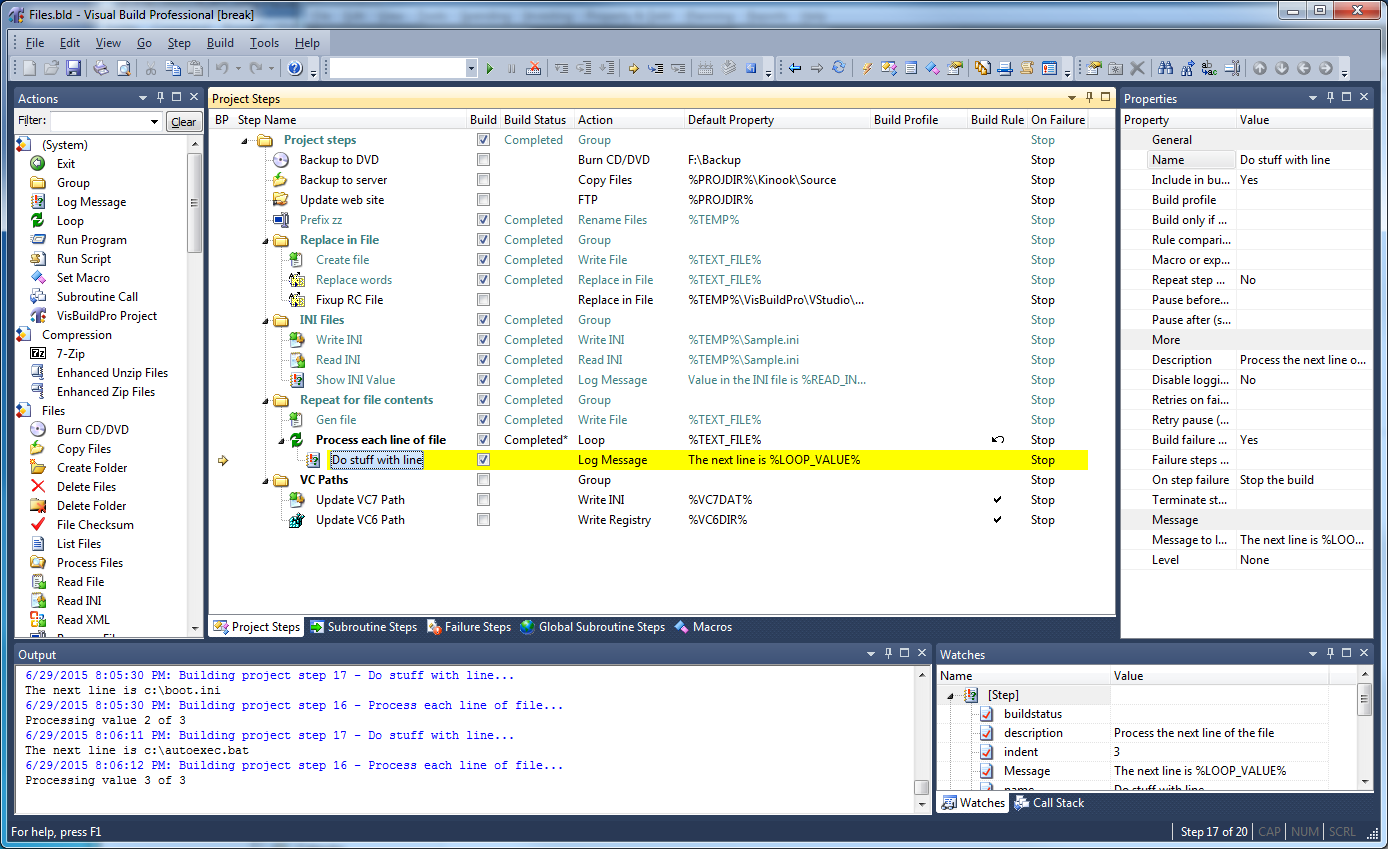 Visual Build projects are stored in files with a .bld or .bldx extension. By default, Visual Build opens the most recently used project at startup, although this can be disabled via a user option or by holding Shift down when starting. Visual Build is an SDI app (only one file can be open at a time), but multiple instances of Visual Build can be started.