This dialog is used for: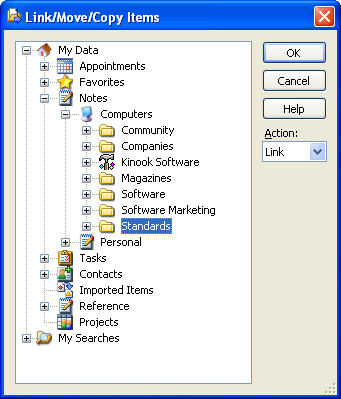 In the Data Explorer pane, select the item(s) to link, move or copy to or from. Open this dialog from the Tree menu, select the desired item, and press Enter or click OK to link, move, or copy the selected items to or from the new location. The dialog remembers the item that was last selected and the last action when it is opened again.
Note: When the Item Details pane of a text item is active, and if the Create internal link from Link/Move dialog with focus in Details pane option is checked, the Link dialog can be used to insert an internal link into the current item.
How to Access:
See Also: