You can easily drag and drop a web page from any browser by dragging the icon to the left of the URL in your browser's address bar.

Note: Some browsers do not support right dragging the URL in the address bar, so to perform a non-default drag operation (i.e., copy instead of link) in this case, hold down the Ctrl key when dragging.
You can also drag a partial web page into Ultra Recall. Simply highlight the text you wish to import into Ultra Recall, then drag and drop this text where you want to place it into Ultra Recall. Ultra Recall will attempt to include any embedded images and links.
Note: Selecting part or all of the web page before importing may be needed when importing a secure page (for instance, an order receipt page) or a page behind a login so that the already-loaded page gets stored instead of attempting to retrieve the page again online.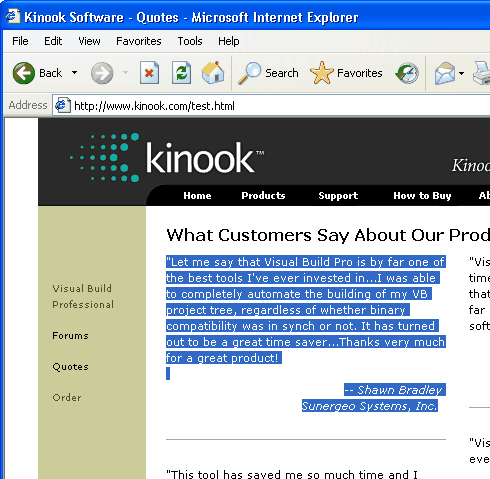 See Also: